18th December 2011 - News release
PROSAVIN CLINICAL TRIAL RESULTS FOR PARKINSON'S DISEASE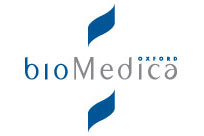 Oxford BioMedica, a gene therapy company, have announced updated clinical data from a Phase I/II clinical trial of ProSavin for the treatment of Parkinsonís Disease. ProSavin uses Oxford BioMedica's own LentiVector gene delivery technology to deliver the genes for three enzymes that they suggest are required for the formation of dopamine, the substance whose deficiency causes Parkinson's Disease. The product is administered locally to the relevant region of the brain in order to increase the brain's own capacity for the formation of dopamine. For more information go to ProSavin.

The degree of efficacy is quite moderate and declines after six months. The average improvement in Parkinson's Disease symptoms for all the dosages was about 27% after 3 months. This improved slightly to about 31% after 6 months. The improvements started to decline after that down to 29% after 1 year, and declined further down to only 23% after 2 years. Three dosages were assessed : 1x, 2x and 5x. The level of efficacy declined when the higher 5x dosage was used. More results are expected in 2012 for the 5x dose. An enhanced administration procedure that facilitates higher dosing was used with some patients, but failed to demonstrate any additional benefit.

The safety profile was described as being favourable with no serious adverse events, but details of the side effects were not provided. Oxford BioMedica have claimed that the method could potentially provide more than a 10-fold increase in dopamine formation. However, the moderate improvement in efficacy is entirely inconsistent with that suggestion. Although they have claimed that three genes and enzymes are required for dopamine formation, only two of them are actually needed. Stimulating gene and enzyme levels artificially as they are doing reduces a person's own formation of those genes and enzymes, which is probably why the results start to deteriorate after six months. For more information go to the News release.

For more current news go to Parkinson's Disease News.

E-MAIL NOTIFICATION : If you would like to be notified by e-mail when any new research, news reports, new books, or new resources are added to Parkinson's Disease News, please merely e-mail [email protected] with the message "subscribe". No form of identity is required. E-mail addresses are not used for any other purpose.