2nd December 2011 - News release
NEW INHALED VERSION OF L-DOPA
The Michael J. Fox Foundation has awarded a grant to Civitas Therapeutics for clinical trials of CVT-301, which is a new inhaled version of L-dopa. It is claimed that CVT-301 has the potential to produce rapid, consistent and durable relief from the motor fluctuations associated with Parkinsonís Disease. Civitas has conducted a range of preclinical studies demonstrating CVT-301ís ability to deliver more rapid and consistent systemic exposure of L-dopa compared to the oral administration of L-dopa. The efficacy of oral L-dopa is significantly compromised by delayed absorption and excessive variability in the circulating drug concentrations. It is anticipated that the inhaled version of L-dopa would be used alongside the use of oral L-dopa. For more information go to the News release.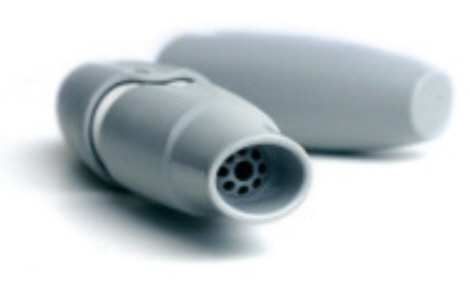 CVT-301 uses the ARCUS inhalation technology, which delivers a reliable and consistent drug dose with a compact, breath actuated inhaler. It uses a proprietary dry powder and inhaler combination that is unique in its ability to deliver a large, precise dose independent of inspiratory flow rate from a simple, easy-to-use device suitable for convenient self-administration. The platform has successfully delivered more than one million doses to patients incorporating active agents ranging from small molecules to large proteins. For more current news go to Parkinson's Disease News.
E-MAIL NOTIFICATION : If you would like to be notified by e-mail when any new research, news reports, new books, or new resources are added to Parkinson's Disease News, please merely e-mail [email protected] with the message "subscribe". No form of identity is required. E-mail addresses are not used for any other purpose.