29th October 2011 - New clinical trial
CLINICAL TRIAL OF DIABETIC DRUG FOR PARKINSON'S DISEASE
A drug normally used for diabetes, called Pioglitazone, is to undergo clinical trials in people with early Parkinsonís Disease. The aim is to determine whether it can slow clinical decline over a 44 week period. Pioglitazone is being given in 15mg and 45 mg dosages. For full details of the clinical trials go to PDtrials and ClinicalTrials.gov.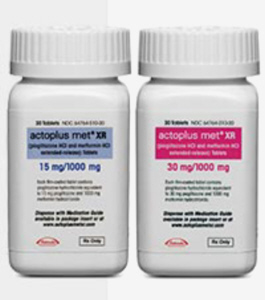 Pioglitazone is an FDA approved drug for the treatment of diabetes. It has not been previously studied in people with Parkinson's Disease. Pioglitazone is marketed in tablet form as Actoplus, Duetact, and Actos. It acts primarily by decreasing insulin resistance. For more information go to Pioglitazone. Neither source for the clinical trials provides a rationale for the use of Pioglitazone in Parkinson's Disease. Insulin resistance has never been shown to cause Parkinson's Disease. Preliminary studies have been carried out using Pioglitazone on animals concerning Parkinson's Disease. However, the circumstances of those studies are not comparable with idiopathic Parkinson's Disease in humans.

For more current news go to Parkinson's Disease News.

E-MAIL NOTIFICATION : If you would like to be notified by e-mail when any new research, news reports, new books, or new resources are added to Parkinson's Disease News, please merely e-mail [email protected] with the message "subscribe". No form of identity is required. E-mail addresses are not used for any other purpose.