19th October 2011 - News release
AZILECT FAILS TO SLOW PARKINSON'S DISEASE PROGRESSION
In It has been claimed by the FDA (the U.S. drug administrators) that Azilect fails to slow the progression of Parkinson's Disease. Azilect is the brand name of Rasagiline, which is an MAO-B inhibitor. MAO-B inhibitors increase dopamine levels by inhibiting Monoamine Oxidase B, which is an enzyme that metabolizes dopamine. Rasagiline is used either on its own or alongside other methods. For more information go to Azilect.
The manufacturer, TEVA, claimed that the 1 mg dose of rasagiline (in the ADAGIO clinical study) and the 2 mg dose of rasagiline (in the TEMPO clinical study) could demonstrate a disease modifying benefit in patients with early untreated idiopathic Parkinsonís disease. However, the FDA's analyses "do not support the claim for a disease modifying benefit associated with either dose of rasagiline based on the primary protocol specified analyses or when sensitivity / secondary analyses are applied to the study data sets." For more information go to the FDA report.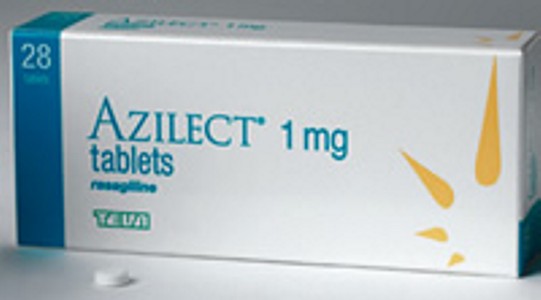 In fifteen previous studies Rasagiline caused a moderate reduction in symptoms. It caused a moderate reduction in "off" time in four of those studies. The treatment effect was still evident six weeks after drug discontinuation. One of those studies found Rasagiline to be more effective than Selegiline, which is another MAO-B inhibitor. However, these studies did not demonstrate any slowing of Parkinson's Disease progression. Rasagiline caused infrequent cardiovascular or psychiatric side effects.

For more current news go to Parkinson's Disease News.

E-MAIL NOTIFICATION : If you would like to be notified by e-mail when any new research, news reports, new books, or new resources are added to Parkinson's Disease News, please merely e-mail [email protected] with the message "subscribe". No form of identity is required. E-mail addresses are not used for any other purpose.