3rd July 2011 - New research
WHY DO PEOPLE WITH PARKINSON'S DISEASE TAKE PART IN CLINICAL TRIALS ?
Parkinsonism Related Disorders [2011] Jun 27 [Epub ahead of print] (Valadas A, Coelho M, Mestre T, Guedes LC, Finisterra M, Noronha A, Rosa MM, Sampaio C, Ferreira JJ.) Complete abstract
Limited data is available regarding the motivations and concerns of people with Parkinson's Disease when participating in clinical trials. Knowledge of these factors may improve the recruitment and quality of future trials.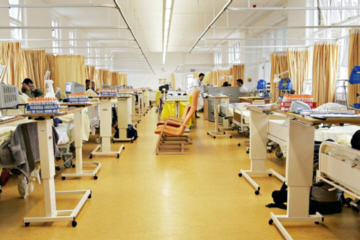 When asked for their reasons the main reasons for participating in clinical trials were : to help the advance of science (63%), to gain access to a better treatment (56%), and to benefit others (51%). The major concerns were : the risk of adverse events (49%) and the negative effects of treatment (35%). 90% reported they had understood the informed consent. Only 64% understood what the placebo effect meant. 66% of patients would participate in another clinical trial, but only 41% of patients would participate in a placebo-controlled trial.

For more current news go to Parkinson's Disease News.

E-MAIL NOTIFICATION : If you would like to be notified by e-mail when any new research, news reports, new books, or new resources are added to Parkinson's Disease News, please merely e-mail [email protected] with the message "subscribe". No form of identity is required. E-mail addresses are not used for any other purpose.

LOW RESOLUTION VERSION : There is a low resolution version of PARKINSON'S DISEASE NEWS INTENDED FOR THOSE PEOPLE THAT EITHER : use 800x600 resolution on their monitors, or have eyesight difficulties, or slow Internet speeds. GO TO LOW RESOLUTION VERSION

Parkinson's Disease News details all significant new research, news reports, new books, and new resources concerning Parkinson's Disease and those medical disorders that often coincide with Parkinson's Disease. It is compiled from an analysis of all newly published research, news reports, new clinical trials, all newly published books, and new web sites. A summary and analysis of the new research are provided, as well as links to the complete abstracts and news reports