29th April 2011 - New research
NEW CLINICAL TRIAL OF COGANE FOR PARKINSON'S DISEASE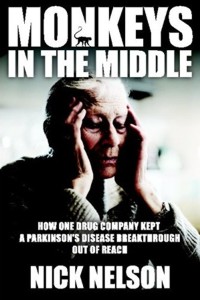 Cogane, which can be taken orally, readily crosses the blood-brain barrier and has been shown to stimulate the release of GDNF. For more details see the Complete abstract. In theory, GDNF could biochemically increase somebody's ability to produce their own dopamine. However, an animal study showed that this effect would reverse over time. GDNF was the subject of the controversial Amgen trial, which claimed to rid some people of Parkinson's Disease. Cogane has been claimed to reduce the effects of Parkinson's Disease. However, the study was only carried out on animals, who did not actually have Parkinson's Disease. The study did not measure the long term effects, and the full details of the clinical trial have not been made available for analysis.
Studies evaluated Cogane in healthy adults and people with Parkinsonís Disease. Cogane was shown to be safe and generally well tolerated over the 28-day study period. For more information go to Cogane. A new longer clinical trial is being arranged to assess whether Cogane works (whether it can improve symptoms or prevent them from worsening), is safe and well tolerated in people with early-stage Parkinsonís Disease, and to determine how the body deals with Cogane. For more information go to PDTrials. For more current news go to Parkinson's Disease News
E-MAIL NOTIFICATION : If you would like to be notified by e-mail when any new research, news reports, new books, or new resources are added to Parkinson's Disease News, please merely e-mail [email protected] with the message "subscribe". No form of identity is required. E-mail addresses are not used for any other purpose.
Parkinson's Disease News details all significant new research, news reports, new books, and new resources concerning Parkinson's Disease and those medical disorders that often coincide with Parkinson's Disease. It is compiled from an analysis of all newly published research, news reports, new clinical trials, all newly published books, and new web sites. A summary and analysis of the new research are provided, as well as links to the complete abstracts and news reports