11th July 2010 - New research
ADDING DRUGS TO L-DOPA IN PARKINSON'S DISEASE
Cochrane Database Systematic Reviews [2010] 7 : CD007166 (Stowe R, Ives N, Clarke CE, Deane K; van Hilten, Wheatley K, Gray R, Handley K, Furmston A.) Complete abstract
At some point, medical practitioners usually add an additional drug to L-dopa when treating Parkinson's Disease from one of three other types of Parkinson's Disease drugs : dopamine agonists, COMT inhibitors (tolcapone, entacapone), or MAO inhibitors (selegiline, rasagiline). However, it remained unclear as to the whether one class of drug is more effective than the other. The three types of drug were compared, using all of the relevant clinical trials.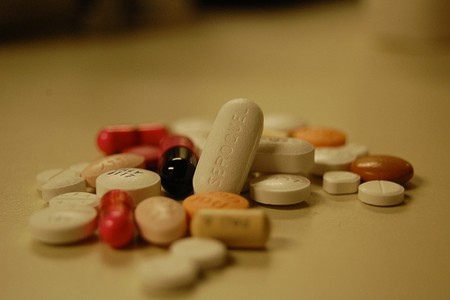 Adding another drug to L-dopa reduced off-time by only an hour, reduced the L-dopa dosage by about 55mg per day, and slightly improved symptom scores. A lot of side effects increased : dyskinesia, constipation, dizziness, dry mouth, hallucinations, hypotension, insomnia, nausea, somnolence and vomiting. Comparisons of the three drug types suggested that dopamine agonists were more effective in reducing off-time, in reducing L-dopa dosage, and improving symptom scores. The overall incidence of side effects was least with MAO inhibitors, but only marginally better than dopamine agonists. For more current news go to Parkinson's Disease News.
E-MAIL NOTIFICATION : If you would like to be notified by e-mail when any new research, news reports, new books, or new resources are added to Parkinson's Disease News, please merely e-mail [email protected] with the message "subscribe". No form of identity is required. E-mail addresses are not used for any other purpose.
Parkinson's Disease News details all significant new research, news reports, new books, and new resources concerning Parkinson's Disease and those medical disorders that often coincide with Parkinson's Disease. It is compiled from an analysis of all newly published research, news reports, new clinical trials, all newly published books, and new web sites. A summary and analysis of the new research are provided, as well as links to the complete abstracts and news reports