3rd July 2010 - New research
ENTACAPONE CLINICAL TRIAL RESULTS
Annals of Neurology [2010] 68 (1) : 18-27 (Stocchi F, Rascol O, Kieburtz K, Poewe W, Jankovic J, Tolosa E, Barone P, Lang AE, Olanow CW.) Complete abstract

Entacapone is a COMT inhibitor, which is able to slow down the breakdown of L-dopa. It is marketed for Parkinson's Disease on its own as Comtan, and also as Stalevo in combination with L-dopa and carbidopa, the same two substances in Sinemet. Adding Entacapone to the equivalent of Sinemet was considered to be potentially advantageous over Sinemet in the treatment of Parkinson's Disease.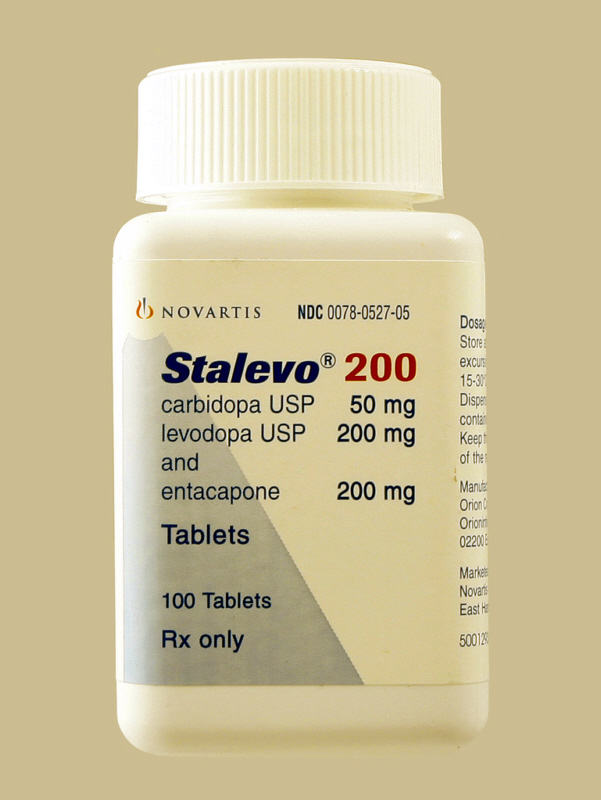 However, in recent clinical trials, the time taken for the effectiveness to wear off between the two methods was not actually significantly different. There was a tendency that favoured those taking Entacapone. However, the Entacapone group received a higher dose equivalent. Adding Entacapone to the equivalent of Sinemet was also found to speed up the onset of dyskinesia. This was especially so in people that were also taking dopamine agonists. These results make the claimed advantages of adding Entacapone to Sinemet questionable. For more current news go to Parkinson's Disease News.
E-MAIL NOTIFICATION : If you would like to be notified by e-mail when any new research, news reports, new books, or new resources are added to Parkinson's Disease News, please merely e-mail [email protected] with the message "subscribe". No form of identity is required. E-mail addresses are not used for any other purpose.
Parkinson's Disease News details all significant new research, news reports, new books, and new resources concerning Parkinson's Disease and those medical disorders that often coincide with Parkinson's Disease. It is compiled from an analysis of all newly published research, news reports, new clinical trials, all newly published books, and new web sites. A summary and analysis of the new research are provided, as well as links to the complete abstracts and news reports