27th March 2010 - New research
ANTI-INFLAMMATORY DRUGS FOR PARKINSON'S DISEASE
Neurology [2010] 74 (12) : 995-1002 (Gagne JJ, Power MC.) Complete abstract

It has been claimed that anti-inflammatory drugs may prevent Parkinson Disease by inhibiting an underlying neuro-inflammatory process. This theory was tested according to the type of anti-inflammatory drug, the duration of use, and the intensity of use. All relevant clinical studies were assessed.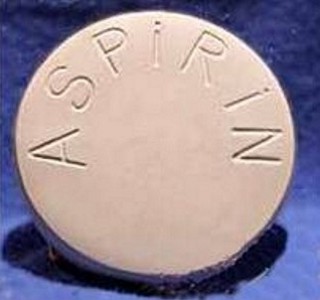 Seven studies reported associations between non-aspirin non-steroidal anti-inflammatory drugs (NSAIDs) and Parkinson's Disease. Six of them reported aspirin. Two of them reported acetaminophen. There was a 15% reduction in the incidence of Parkinson's Disease among users of non-aspirin NSAIDS. A similar effect was observed for Ibuprofen use. The reduction in the incidence of Parkinson's Disease was greater (21%) in long term users, and even greater than that (29%) in regular users. However, for people who already had Parkinson's Disease, the use of aspirin or acetaminophen made no difference at all. This is contrary to the claim that there is an inflammatory problem in Parkinson's Disease. For more current news go to Parkinson's Disease News.
E-MAIL NOTIFICATION : If you would like to be notified by e-mail when any new research, news reports, new books, or new resources are added to Parkinson's Disease News, please merely e-mail [email protected] with the message "subscribe". No form of identity is required. E-mail addresses are not used for any other purpose.
Parkinson's Disease News details all significant new research, news reports, new books, and new resources concerning Parkinson's Disease and those medical disorders that often coincide with Parkinson's Disease. It is compiled from an analysis of all newly published research, news reports, new clinical trials, all newly published books, and new web sites. A summary and analysis of the new research are provided, as well as links to the complete abstracts and news reports.