10th March 2010 - New research
PARDOPRUNOX - A PARTIAL DOPAMINE AGONIST FOR PARKINSON'S DISEASE
Movement Disorders [2010] Mar 2. [Epub ahead of print] (Bronzova J, Sampaio C, Hauser RA, Lang AE, Rascol O, Theeuwes A, van de Witte SV, van Scharrenburg G) Complete abstract

Pardoprunox is a new partial dopamine agonist from Solvay being assessed for its potential future use in the treatment of Parkinson's Disease. It unusually combines two effects as if it were two distinct but combined drugs : partially stimulating dopamine, whose deficiency causes Parkinson's Disease, and fully stimulating serotonin, which is another chemical naturally produced in the brain.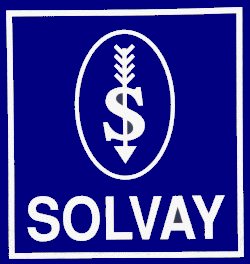 It is thought that Pardoprunox could avoid some of the severe side effects that full dopamine agonists cause by lessening the effect of dopamine when dopamine activity is high. This study examined the efficacy and safety of Pardoprunox (SLV308), in the treatment of patients with early Parkinson's Disease. Parkinson's Disease symptoms did reduce when taking Pardoprunox. Activities of daily living in people with Parkinson's Disease also improved. Nausea was reported by 47% of patients. Dizziness, somnolence, headache, asthenia were reported far less commonly. The effects of Pardoprunox are to be assessed further. For more current news go to Parkinson's Disease News.
E-MAIL NOTIFICATION : If you would like to be notified by e-mail when any new research, news reports, new books, or new resources are added to Parkinson's Disease News, please double click on E-MAIL NOTIFICATION, or e-mail [email protected]. No form of identity is required. E-mail addresses are not used for any other purpose.
Parkinson's Disease News details all significant new research, news reports, new books, and new resources concerning Parkinson's Disease and those medical disorders that often coincide with Parkinson's Disease. It is compiled from an analysis of all newly published research, news reports, new clinical trials, all newly published books, and new web sites. A summary and analysis of the new research are provided, as well as links to the complete abstracts and news reports.