19th December 2009 - New research
THE EFFECT OF PARKINSON'S DISEASE ON DRIVING ABILITY
Neurology [2009] 73 (24) : 2112-2119 (Uc EY, Rizzo M, Johnson AM, Dastrup E, Anderson SW, Dawson JD.) Complete abstract

Overall, drivers with Parkinson's Disease had poorer road safety when driving, when compared to people that did not have Parkinson's Disease. However, there was found to be considerable variability among the drivers with Parkinson's Disease. Some of them performed normally, or even better than normal. Drivers with Parkinson's Disease committed more safety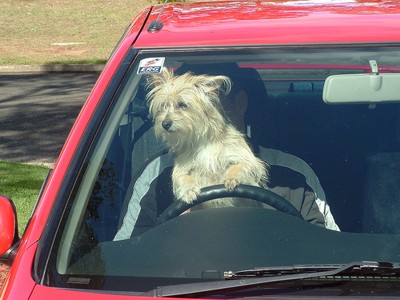 errors compared to controls. Over three quarters of people with Parkinson's Disease committed more errors. However, the number of errors was not much greater (only 1.26 times more). Lane violations were the most common error category, but that was the same for people that did not have Parkinson's Disease. Older age made errors more likely in Parkinson's Disease. Familiarity with the local driving environment made differences in some error categories insignificant. Although it is often assumed that Parkinson's Disease makes driving more difficult, overall it does not reduce driving ability by much in most people, and in some not at all.

For more current news go to Parkinson's Disease News.

E-MAIL NOTIFICATION : If you would like to be notified by e-mail when any new research, news reports, new books, or new resources are added to Parkinson's Disease News, please double click on E-MAIL NOTIFICATION, or e-mail [email protected]. No form of identity is required. E-mail addresses are not used for any other purpose.

Parkinson's Disease News details all significant new research, news reports, new books, and new resources concerning Parkinson's Disease and those medical disorders that often coincide with Parkinson's Disease. It is compiled from an analysis of all newly published research, news reports, new clinical trials, all newly published books, and new web sites. A summary and analysis of the new research are provided, as well as links to the complete abstracts and news reports.