13th November 2009 - News release
MICHAEL J.FOX FOUNDATION FUNDS FOUR NEW APPROACHES FOR PARKINSON'S DISEASE
The Michael J.Fox Foundation has funded four novel approaches for dealing with problems caused by Parkinson's Disease. (1) Anders BjŲrklund is assessing the hypothesis that the brainís Serotonin system plays a role in dyskinesia, the excessive movements brought on by long-term dopamine replacement therapy. The team is initiating a pilot study of Eltoprazine, a medicine capable of blocking inappropriate release of dopamine from serotonin terminals.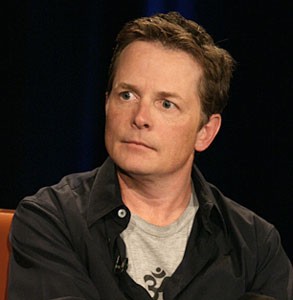 (2) Daniel Weintraub will conduct the first placebo-controlled trial of an agent to treat impulse control disorders associated with the use of dopamine agonists. Naltrexone, which blocks opioid receptors, is approved by the U.S. Food and Drug Administration (FDA) for the treatment of alcohol dependence. It has been shown to be beneficial for pathological gambling. (3) Alvaro Pascual-Leone and his colleagues will test the potential of non-invasive repetitive Transcranial magnetic stimulation in order to improve symptoms of Parkinsonís Disease symptoms. (4) Daniel Tarsy is investigating whether group singing can improve the decreased voice volume experienced by many people who have Parkinson's Disease. For more information go to the News release. For more news go to Parkinson's Disease News.
E-MAIL NOTIFICATION : If you would like to be notified by e-mail when any new research, news reports, new books, or new resources are added to Parkinson's Disease News, please double click on E-MAIL NOTIFICATION, or e-mail [email protected]. No form of identity is required. E-mail addresses are not used for any other purpose.
Parkinson's Disease News details all significant new research, news reports, new books, and new resources concerning Parkinson's Disease and those medical disorders that often coincide with Parkinson's Disease. It is compiled from an analysis of all newly published research, news reports, new clinical trials, all newly published books, and new web sites. A summary and analysis of the new research are provided, as well as links to the complete abstracts and news reports.