1st October 2009 - New research
THE EFFECT OF RASAGILINE ON PARKINSON'S DISEASE

New England Journal of Medicine [2009] 361 (13) : 1268-1278 (Olanow CW, et al) Complete abstract

Claims based on the results of a recent clinical trial that Rasagiline (Azilect) slows the progression of Parkinson's Disease are not supported at all by that study's results. Yet it has still been very widely, and falsely claimed that Rasagiline slows the progression of Parkinson's Disease. Rasagiline is a MAO inhibitor, which is a type of drug that is often used in Parkinson's Disease alone, or alongside other treatments. For more information go to Rasagiline.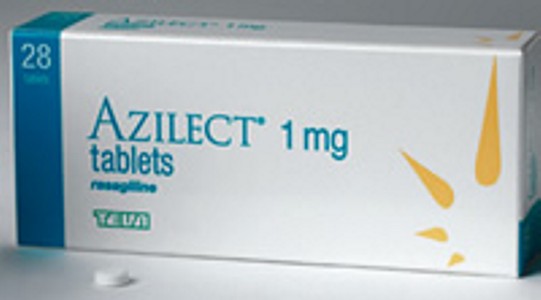 The clinical trial involved over a thousand patients. In early-start treatment with Rasagiline at a dose of 1 mg per day, there was actually a worsening of Parkinson's Disease symptoms throughout the clinical trial. As time progressed during the clinical trial, the effect of 1mg Rasagiline was found to be no different from those people that had taken Rasagiline for only half of the time. The use of 2mg Rasagiline per day was also shown to be no better than the use of 1mg or delaying the use of Rasagiline.

For more current news go to Parkinson's Disease News.

E-MAIL NOTIFICATION : If you would like to be notified by e-mail when any new research, news reports, new books, or new resources are added to Parkinson's Disease News, please double click on E-MAIL NOTIFICATION, or e-mail [email protected]. No form of identity is required. E-mail addresses are not used for any other purpose.

Parkinson's Disease News details all significant new research, news reports, new books, and new resources concerning Parkinson's Disease and those medical disorders that often coincide with Parkinson's Disease. It is compiled from an analysis of all newly published research, news reports, new clinical trials, all newly published books, and new web sites. A summary and analysis of the new research are provided, as well as links to the complete abstracts and news reports.