18th September 2009

- New research

SUICIDE IS FIVE TIMES MORE LIKELY IN PARKINSON'S DISEASE

Journal of Neurological Science [2009] Sep 7 [Epub ahead of print] (Kostic VS, Pekmezovic T, Tomic A, Jecmenica-Lukic M, Stojkovic T, Spica V, Svetel M, Stefanova E, Petrovic I, Džoljic E.) Complete abstract

People with Parkinson's Disease have been found to be five times more likely to commit suicide. In some people with Parkinson's Disease, this tendency increases far beyond that. Current thoughts of death or suicide were found in nearly a quarter of people with Parkinson's Disease. This tendency was related to mood, especially depression,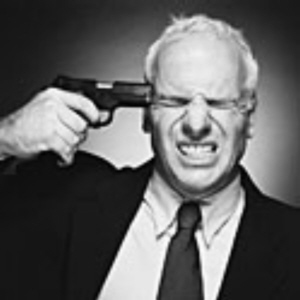 rather than the severity of Parkinson's Disease symptoms. The primary cause of Parkinson's Disease is insufficient dopamine. Although insufficient dopamine causes the excessive muscle contraction that is characteristic of Parkinson's Disease, insufficient dopamine also affects the emotions, tending to make people more prone to depression. This is why depression is common in many, but certainly not all people with Parkinson's Disease. So the increased likelihood of suicide and suicidal thoughts in Parkinson's Disease is largely caused due to a biochemical deficiency of dopamine rather than by the practical problems and circumstances that Parkinson's Disease can lead to.

For more current news go to Parkinson's Disease News.

E-MAIL NOTIFICATION : If you would like to be notified by e-mail when any new research, news reports, new books, or new resources are added to Parkinson's Disease News, please double click on E-MAIL NOTIFICATION, or e-mail [email protected]. No form of identity is required. E-mail addresses are not used for any other purpose.

Parkinson's Disease News details all significant new research, news reports, new books, and new resources concerning Parkinson's Disease and those medical disorders that often coincide with Parkinson's Disease. It is compiled from an analysis of all newly published research, news reports, new clinical trials, all newly published books, and new web sites. A summary and analysis of the new research are provided, as well as links to the complete abstracts and news reports.