11th May 2009 - New research
ALUMINIUM AND THE RISK OF PARKINSON'S DISEASE

Journal of Neurochemistry [2009] 109 (3) : 879-888 (Sánchez-Iglesias S, Méndez-Alvarez E, Iglesias-González J, Muñoz-Patiño A, Sánchez-Sellero I, Labandeira-García JL, Soto-Otero R.) Complete abstract

Aluminium has no known function in humans, yet people inadvertently consume it, due to using aluminium cookware, the use of antiperspirants and deodorants, drinks in aluminium cans, bleached flour, antacids, and even in some water supplies. High levels of aluminium are known to be able to affect neurological disorders. Results of this study showed that aluminium caused an increase in oxidative stress for most of the brain regions studied. This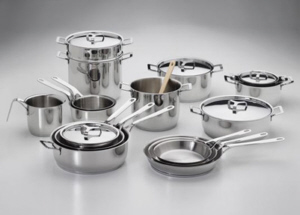 was accompanied by a decrease in the activity of some antioxidant enzymes (chemicals that protect the cells against damage). However, studies confirmed the inability of aluminium to affect the activity of those antioxidant enzymes. Aluminium also enhanced the ability of a known neurotoxin, to cause oxidative stress and neuro-degeneration in the dopaminergic neurons (the cells involved in Parkinson's Disease). The authors conclude that aluminium is a risk factor for developing Parkinson's Disease. Contrary to their claims, severe aluminium poisoning has never been shown to cause Parkinson's Disease. For more current news go to Parkinson's Disease News.
E-MAIL NOTIFICATION : If you would like to be notified by e-mail when any new research, news reports, new books, or new resources are added to Parkinson's Disease News, please double click on E-MAIL NOTIFICATION, or e-mail [email protected]. No form of identity is required. E-mail addresses are not used for any other purpose.
Parkinson's Disease News details all significant new research, news reports, new books, and new resources concerning Parkinson's Disease and those medical disorders that often coincide with Parkinson's Disease : Parkinsonism, Essential Tremor, Dystonia, Restless Legs Syndrome. It is compiled from an analysis of all newly published research, news reports, new clinical trials, all newly published books, and new web sites. A summary and analysis of the new research are provided, as well as links to the complete abstracts and news reports.