3rd May 2009 - New research
PRAMIPEXOLE CLINICAL TRIAL RESULTS

Pramipexole (known under the trade names Mirapexin®, Sifrol®, Mirapex® and Pexola®) is a drug that is used for Parkinson's Disease, on its own or with L-dopa. However, there are numerous possible side effects. It is claimed that the outcome of a new study on Pramipexole is set to change the treatment of depressive symptoms in Parkinson's Disease because Pramipexole is claimed to relieve the depressive symptoms of Parkinson's Disease.
However, the results show that the effect of Pramipexole was little better than the effect of a placebo : depression (reduced by -5.9 v -4.0), geriatric depression (improved by 2.5 v 1.7), Parkinson's Disease symptoms (reduced by -4.4 v -2), daily living (improved by -2.4 v -1.2).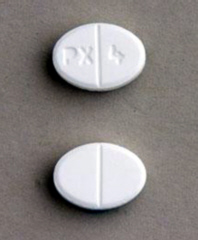 Those taking only a placebo improved on all the scales as well, thereby reducing the actual benefit of Pramipexole. The placebo achieved a similar effect without the widespread side effects of Pramipexole. For more information go to the News release. Previous research by the same author also showed that Pramipexole was not not much more effective for Parkinson's Disease depression than a placebo. For more information go to the Complete abstract.
more current PARKINSON'S DISEASE NEWS
E-MAIL NOTIFICATION : If you would like to be notified by e-mail when any new research, news reports, new books, or new resources are added to Parkinson's Disease News, please double click on E-MAIL NOTIFICATION, or e-mail [email protected]. No form of identity is required. E-mail addresses are not used for any other purpose.
Parkinson's Disease News details all significant new research, news reports, new books, and new resources concerning Parkinson's Disease and those medical disorders that often coincide with Parkinson's Disease : Parkinsonism, Essential Tremor, Dystonia, Restless Legs Syndrome. It is compiled from an analysis of all newly published research, news reports, new clinical trials, all newly published books, and new web sites. A summary and analysis of the new research are provided, as well as links to the complete abstracts and news reports.