29th April 2009 - New research
THE ROLE OF IRON IN PARKINSON'S DISEASE

Results of a new Mayo Clinic study support an association between anemia experienced early in life and the development of Parkinson's disease many years later. The findings will be presented at the American Academy of Neurology Annual Meeting in Seattle on April 30th 2009. Anemia was significantly more common in Parkinson's Disease than in other people.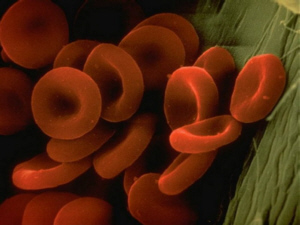 For more information go to the News release. Anemia is largely due to insufficient hemoglobin, which transports oxygen in the blood. The major constituent of hemoglobin is iron. So if there is insufficient iron, there will be a lack of hemoglobin. For more information go to Anemia. Iron is also essential for the formation of L-dopa, whose deficiency causes Parkinson's Disease. The quantity of L-dopa formed rises and falls according to the amount of iron available. So when there is insufficient iron, there will be insufficient L-dopa. So rather than anemia increasing the likelihood of Parkinson's Disease, it is likely that insufficient iron increases the simultaneous likelihood of anemia and Parkinson's Disease.
more current PARKINSON'S DISEASE NEWS
E-MAIL NOTIFICATION : If you would like to be notified by e-mail when any new research, news reports, new books, or new resources are added to Parkinson's Disease News, please double click on E-MAIL NOTIFICATION, or e-mail [email protected]. No form of identity is required. E-mail addresses are not used for any other purpose.
Parkinson's Disease News details all significant new research, news reports, new books, and new resources concerning Parkinson's Disease and those medical disorders that often coincide with Parkinson's Disease : Parkinsonism, Essential Tremor, Dystonia, Restless Legs Syndrome. It is compiled from an analysis of all newly published research, news reports, new clinical trials, all newly published books, and new web sites. A summary and analysis of the new research are provided, as well as links to the complete abstracts and news reports.