10th April 2009 - New research
ACUPUNCTURE FOR PARKINSON'S DISEASE

Movement Disorders [2008] 23 (11) : 1505-1515 (Lee MS, Shin BC, Kong JC, Ernst E.) Complete abstract

Acupuncture is a technique of inserting and manipulating needles into specific points on the body for therapeutic purposes. For more information go to Acupuncture. The objective of this review was to assess the clinical evidence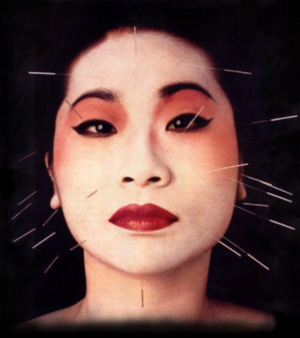 for or against acupuncture as a means of treating Parkinson's Disease. The medical literature was assessed for clinical trials of acupuncture for Parkinson's Disease. Three clinical trials using acupuncture showed no effect. Six studies compared the use of acupuncture and conventional drugs against the use of only drugs. Only two out of six of these studies suggested a positive effect of scalp acupuncture. Two further clinical trials tested acupuncture versus no treatment. These studies also suggested beneficial effects of acupuncture. However, the results of the latter two types of trial failed to adequately control for non-specific effects. The authors conclude that the evidence for the effectiveness of acupuncture in treating Parkinson's Disease is unconvincing.
more current PARKINSON'S DISEASE NEWS
E-MAIL NOTIFICATION : If you would like to be notified by e-mail when any new research, news reports, new books, or new resources are added to Parkinson's Disease News, please double click on E-MAIL NOTIFICATION, or e-mail [email protected]. No form of identity is required. E-mail addresses are not used for any other purpose.
LOW RESOLUTION VERSION : There is a low resolution version of this page INTENDED FOR THOSE PEOPLE THAT EITHER : use 800x600 resolution on their monitors, or have eyesight difficulties, or have slow Internet speeds. GO TO LOW RESOLUTION VERSION
Parkinson's Disease News details all significant new research, news reports, new books, and new resources concerning Parkinson's Disease and those medical disorders that often coincide with Parkinson's Disease : Parkinsonism, Essential Tremor, Dystonia, Restless Legs Syndrome. It is compiled from an analysis of all newly published research, news reports, new clinical trials, all newly published books, and new web sites. A summary and analysis of the new research are provided, as well as links to the complete abstracts and news reports.