5th February 2009 - New research
THE LACK OF PARKINSON'S DISEASE IN THE VERY OLD
Neurology [2009] 72 (5) : 432-438 (Driver JA, Logroscino G, Gaziano JM, Kurth T.) Complete abstract

The symptoms of Parkinson's Disease can occur at any age - from babies with Infantile Parkinsonism to teenagers with Juvenile Parkinsonism. There are many people in their 20's, 30's and 40's with Parkinson's Disease. However, the most common age at which Parkinson's Disease is diagnosed is in the late 50's.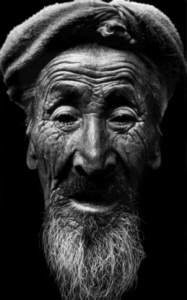 Researchers have found that the incidence of Parkinson's Disease (the rate at which it began) increased sharply at 60 years old. The likelihood of developing Parkinson's Disease continued to increase until it reached a peak at 85-89 years old. Contrary to what is widely assumed, the likelihood of developing Parkinson's Disease starts to decline at 90 years of age, and reduces even further after that. In a previous study it was found that amongst the very oldest of people (those between 110 and 119 years old) Parkinson's Disease is virtually unknown. These studies contradict the view of Parkinson's Disease being due to inevitable decline with age. If cell damage and gradual deterioration with age were the primary cause of Parkinson's Disease, 10 years olds wouldn't get it and 110 year olds would. Yet the opposite can occur.
more current PARKINSON'S DISEASE NEWS
E-MAIL NOTIFICATION : If you would like to be notified by e-mail when any new research, news reports, new books, or new resources are added to Parkinson's Disease News, please double click on E-MAIL NOTIFICATION, or e-mail [email protected]. No form of identity is required. E-mail addresses are not used for any other purpose.
LOW RESOLUTION VERSION : There is a low resolution version of this page INTENDED FOR THOSE PEOPLE THAT EITHER : use 800x600 resolution on their monitors, or have eyesight difficulties, or have slow Internet speeds. GO TO LOW RESOLUTION VERSION
Parkinson's Disease News details all significant new research, news reports, new books, and new resources concerning Parkinson's Disease and those medical disorders that often coincide with Parkinson's Disease : Parkinsonism, Essential Tremor, Dystonia, Restless Legs Syndrome. It is compiled from an analysis of all newly published research, news reports, new clinical trials, all newly published books, and new web sites. A summary and analysis of the new research are provided, as well as links to the complete abstracts and news reports.