NOVEMBER 2008
29th November 2008 - News release
GENE THERAPY FAILS CLINICAL TRIALS FOR PARKINSON'S DISEASE
CERE-120 carries the gene for neurturin (NTN), a naturally occurring protein that is claimed to repair damaged dopamine-secreting neurons, and restoring normal function. CERE-120 is injected in to the affected area of the brain. Clinical trials for CERE-120 were being financially assisted by the Michael J. Fox Foundation. However, CERE-120 has been found in those clinical trials to have no effect. There was no difference between those patients being treated and those not being treated. For more information go to the Complete news release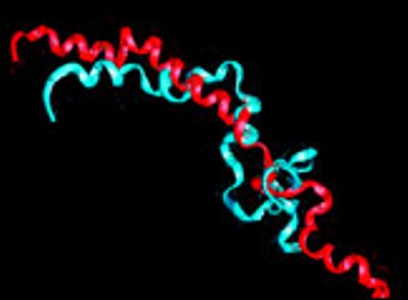 CERE-120 is of the same type of substance as GDNF, which during contentious clinical trials several years ago was claimed to be ridding people of Parkinson's Disease, even though those that achieved the greatest "benefit" were later found to be taking only a placebo. GDNF also failed subsequent clinical trials. Medical researchers have been claiming for decades that the use of gene therapy and "the unique healing properties of neurotrophic factors" such as CERE-120 and GDNF would be able to rid people of Parkinson's Disease. However, failed clinical trials have proven the entire approach to be ineffective.
26th November 2008 - New research
THE ROLE OF THE PARKIN GENE IN WORSENING PARKINSON'S DISEASE
Journal of Cell Biology [2008] Nov 24. [Epub ahead of print] (Narendra D, Tanaka A, Suen DF, Youle RJ.) Complete abstract
The primary fault in Parkinson's Disease is the insufficient formation of dopamine. When dopamine fails to form properly the highly damaging superoxide anion is formed instead. For more information go to the Biochemistry of Parkinson's Disease under Cell Damage. This can cause further deterioration in Parkinson's Disease. Although cell damage is widely claimed to cause Parkinson's Disease, it is more accurate to say that Parkinson's Disease can cause cell damage that can worsen already existing Parkinson's Disease. Cell damage perpetuates far more when there is a genetic lack of the Parkin gene. Those people with this genetic disorder are consequently known to be more susceptible to developing Parkinson's Disease than any of the various genetic causes of Parkinson's Disease. It makes Parkinson's Disease more likely rather than inevitable. Parkin is known to help rid damaged elements in the cells involved in Parkinson's Disease.
Although the role of Parkin in cell maintenance was unknown, recent work has linked Parkin to the regulation of mitochondria. The mitochondria is the energy producing part of cells. New research has shown that the Parkin gene is selectively involved in getting rid of dysfunctional mitochondria after it has been damaged due to Parkinson's Disease. Parkin mediates the engulfment of mitochondria, and then its elimination. When this fails to occur, as it does in the Parkin form of genetic Parkinson's Disease, damaged elements within the nerve cells accumulate and cause the functioning of those nerve cells to deteriorate even further.

15th November 2008 - History

ADOLF HITLER AND PARKINSON'S DISEASE

The Nazi leader, Adolf Hitler, was known to have Parkinson's Disease from 1933 until his suicide in 1945

[reference]. At the end of the Second World War he was largely confined to his bunker in Berlin. In his final days in the bunker, he shuffled around his room, mumbling to himself, repeating the same phrases, sometimes pointing to his hand and saying repeatedly, "Look it is getting better". It's not trembling so much, and I can keep it still".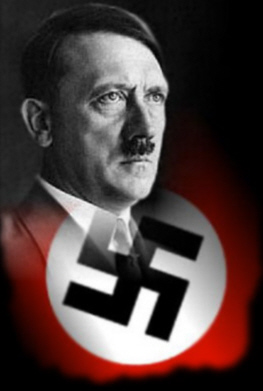 He had trembling hands and stooped shoulders. The stoop may have been due in part to a lack of exercise. He also had tremor in his left leg. The right arm trembled more than the left. With his hand extended and fingers spread he did not tremor. His shaking was related to emotional upsets. When the military situation became far worse his left hand tremor was stronger. At the end he had a stooped back, could barely walk, a shuffling gait, his right leg was dragging, he had head shaking. His left hand violently trembled on a limply dangling arm. Physically, he had quickly deteriorated and developed the appearance of an old man. The Nazi hierarchy had tried to conceal his Parkinson's Disease by all means. There are two films of Adolf Hitler's last public appearance, one that was shown in which he displayed no symptoms of Parkinson's Disease, and another that was not shown in which he was displaying the symptoms of Parkinson's Disease.
Hitler was treated by his personal physician, Dr Theo Morrell. Theo Morell was well known in Germany for his unconventional, holistic and alternative treatments. Dr Morell kept very detailed diaries of his treatment of Hitler's Parkinson's Disease. For more details see the The Secret diaries of Hitler's Doctor. This is the complete book. Hitler was being given 28 different pills a day along with numerous injections every few hours. Dr Morell saw Hitler every day, sometimes 2 or 3 times daily.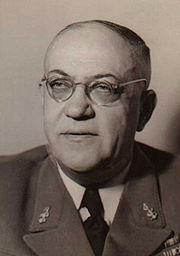 Field Marshall Gerd von Rundstedt described Hitler as constantly fumbling with Vitamultin tablets or "whatever junk Morell had given him". Hitler was also a vegetarian, drank no alcohol, didn't smoke, and drank decaffeinated coffee. Dr Morell made an attempt at temporarily influencing Hitler's Parkinson's Disease by subcutaneous injections of Harmin (a MAO inhibitor) - one drop, then one drop, then two drops, and by administering one drop of Homburg 680 (an anti-cholinergic) - am, midday, evening. On April 22nd, 1945 Hitler dismissed Morell from his bunker in Berlin, saying that he didn't need any more medical help. Dr Morell's methods still continued after he went, because he left behind a lot of pre-prepared medicines, including those for Parkinson's Disease. However, just a week later, Hitler was dead.
12th November 2008 - New research
CEASING DOPAMINERGIC DRUGS IN ADVANCED PARKINSON'S DISEASE
Journal of the American Medical Directors Association [2008] 9 (9) : 670-675 (Tse W, Frisina PG, Halbig TD, Gracies JM, Liang L, Tarshish C, Lesser G, Neufeld R, Koller WC, Libow LS.) Complete abstract

There is a biochemical reaction to dopaminergic drugs, which causes them to have an opposite after effect. L-dopa causes somebody to produce even less of their own dopamine. Dopamine agonists eventually cause the dopamine receptors to become less sensitive. Researchers determined the effects of dopaminergic medication withdrawal in advanced Parkinson's Disease. Patients were divided between those that continued with L-dopa, and those that ceased the use of L-dopa.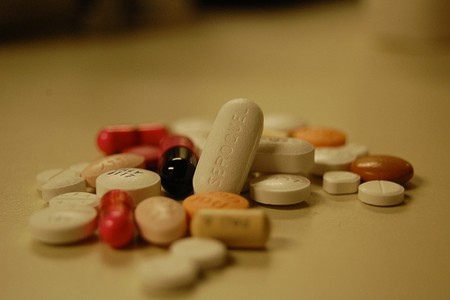 Those patients who completely ceased their use of L-dopa actually showed no difference from those that did not. Overall, no significant changes were observed between the control and experimental groups in cognitive, behavioural, and motor functions. Of interest, some of the drug withdrawal patients actually showed modest improvements in cognitive function. The researchers consequently suggest that in patients with advanced Parkinson's Disease and dementia, dopaminergic medication withdrawal may be a feasible way to reduce the use of multiple drugs, and potential medication-related side effects, with a minimal risk of worsening motor deterioration.
9th November 2008 - New research
POWER LINES AFFECT NEUROLOGICAL DISORDERS
American Journal of Epidemiology [2008] Nov 5; [Epub ahead of print] (Huss A, Spoerri A, Egger M, Roosli M; for the Swiss National Cohort Study.) Complete abstract

Residence near power lines has been shown to increase the likelihood of certain neurological disorders. The relationship between residential magnetic field exposure from power lines and mortality from neurodegenerative conditions was analyzed among nearly 5 million people. Overall, the adjusted likelihood of mortality in Alzheimer's Disease in people living within 50m of a 220-380 kV power line was 1.24 times greater compared with persons who lived at a distance of 600m or more.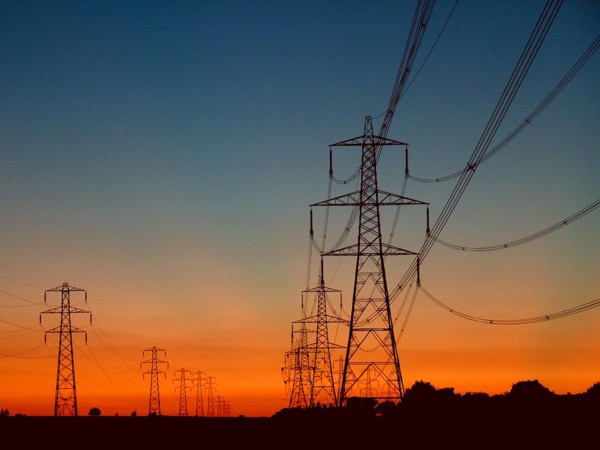 Alzheimer's Disease and dementia tend to increase in likelihood as Parkinson's Disease progresses. The number of years somebody lives near near power lines also increases the risk of mortality in Alzheimer's Disease. People living at least 5 years within 50m of power lines had an increased likelihood of 1.51 times normal, which increases to 1.78 times after 10 years of living near power lines. The likelihood doubled after 15 years of living near power lines. The pattern was similar for senile dementia. However, there was little evidence of increased mortality in Parkinson's Disease.
5th November 2008 - News release
NEW DOSAGES OF STALEVO
One of the major problems in medicine is inappropriate dosages. Either dosages are insufficient to rid symptoms, or more commonly are excessive. Excessive dosages can be tempting because they can completely rid symptoms. However, they often cause a biochemical reaction called "feedback inhibition". Feedback inhibition causes the body to counteract the effect of any drug by reducing the very same function that the drug is attempting to increase. Consequently, excessive dosages can eventually cause the same medical problem it is attempting to treat. Dopamine is produced naturally in the brain. For more information go to the Biochemistry of Parkinson's Disease. Parkinson's Disease drugs greatly interfere with this natural formation of dopamine.
Stalevo consists of L-dopa and Carbidopa (as does Sinemet), and also Entacapone, which prolongs their effect. It is seen by many as a more effective drug than Sinemet. New dosages of Stalevo have been approved for use in the U.S.A.. The approval of Stalevo 75 and 125 tablets (18.75 mg carbidopa, 75 mg levodopa, 200 mg entacapone and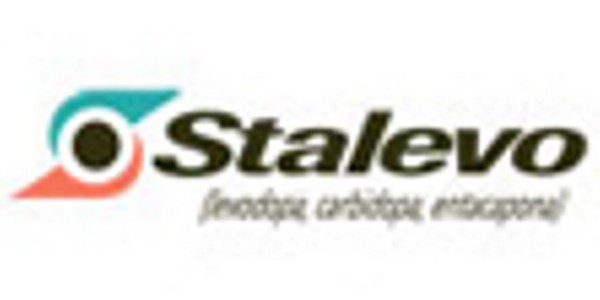 31.25 mg carbidopa, 125 mg levodopa, 200 mg entacapone, respectively) provides physicians with options that may enable more customized approaches to treating people with Parkinsonís Disease. This enables them to avoid dosages that are excessive to the patients needs. These new dosage strengths complement the already existing Stalevo 50, 100, 150 and 200 tablets. For more information go to the Complete article.
The U.S. patents for Stalevo have been challenged. The challenger, Wockhardt, has filed a new drug-marketing application based on this challenge, that would enable them to produce and market a generic version of Stalevo in 12.5, 200 and 50 mg strengths. For more information go to the Complete article.