AUGUST 2008
29th August 2008 - News report
MOTOR RACING WORLD CHAMPION DIES WITH PARKINSON'S DISEASE
Formula 1 Motor racing World champion, Phil Hill has died of the complications of Parkinson's Disease. He is the only American born motor racing driver to have become Formula 1 World Champion. He competed in Formula 1 from 1958 until 1966. The year he became World champion he won the Italian Grand Prix and the Belgian Grand prix, driving a Ferrari.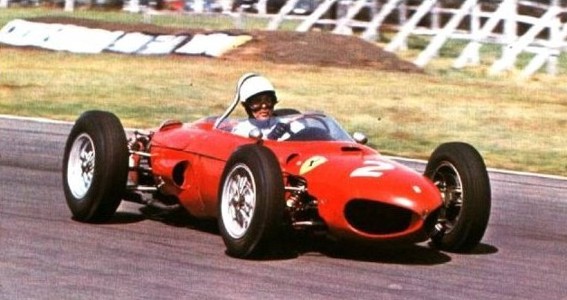 He beat four World champions : Graham Hill, John Surtees, Jack Brabham, Jim Clark, who between them won the World championship 8 times. Phil Hill also won the prestigious Le Mans 24 hour race 3 times. For more information go to Phil Hill. His achievements were detailed in "Phil Hill, Yankee Champion : First American to win the driving championship of the world" Click here for more details. Phil Hill died after a long battle with Parkinson's Disease at the age of 81. For more information go to the Complete article. For his web site go to Official web site.
27th August 2008 - News release
AZILECT CLAIMED TO SLOW PROGRESSION OF PARKINSON'S DISEASE
Azilect (rasagiline) is a MAO inhibitor that is sometimes used in the treatment of Parkinson's Disease. For more information go to Rasagiline. Teva Pharmaceutical Industries have announced results of the phase III ADAGIO trial concerning Azilect. Teva have claimed that Parkinson's disease patients who took Azilect (rasagiline) 1mg tablets once-daily upon entry into the trial, demonstrated a significant improvement compared to those who initiated the drug 9 months later, implying that it is better to begin the use of Azilect earlier. Consequently, it has been widely claimed that Azilect slows the progression of Parkinson's Disease. However, the claims are misleading and unsubstantiated. As the use of Azilect progressed, those patients that had begun Azilect earlier were no different than those that had started Azilect later.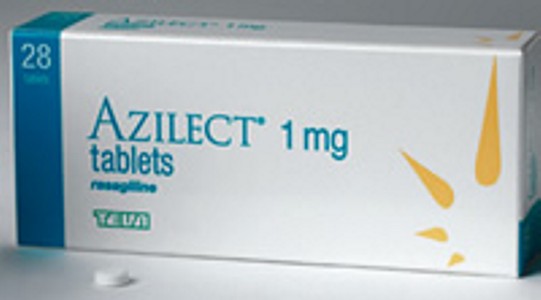 During weeks 48-72, the effect of earlier use of Azilect was described as being merely "non-inferior" to those that started Azilect later. For more information go to the Complete article. MAO inhibitors, such as Azilect do nothing to slow progression of Parkinson's Disease either, as all drugs end up having an opposite negative effect in the long term due to a biochemical mechanism called "feedback inhibition". "Feedback inhibition" is a mechanism via which the body counteracts the artificial effects of any drug.
26th August 2008 - New book
PARKINSON'S DISEASE : PATHOGENIC AND THERAPEUTIC INSIGHTS
Richard Nass (editor), Serge Przedborski (editor)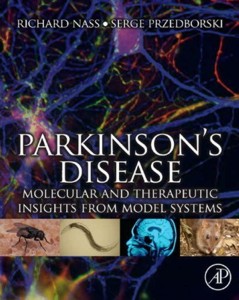 Publisher's description : Despite its high prevalence in society and many decades of research, the origin of the pathogenesis and the molecular determinants involved in the disorder has remained elusive. Confounding this issue is the lack of experimental models that completely recapitulate the disease state. The identification of a number of genes thought to play a role in the cell death, and development of both toxin and genetic models to explore the function of the genes both in unaffected and diseased cells are now providing new insights into the molecular basis of the neurodegeneration, as well as therapeutic approaches. In this book, the advances and the advantages that various invertebrates, cell culture, rodents, and mammals provide in the identification of the molecular components and mechanisms involved in the cell death will be described, as well as the opportunities that these systems provide in drug discovery. Click here for more details.
24th August 2008 - New research
THE MYTH OF ALPHA-SYNUCLEIN IN PARKINSON'S DISEASE

Biochimica et Biophysica Acta [2008] Aug 5; [Epub ahead of print] (Jelliger KA) Complete abstract

Alpha-synuclein is an element in the cells whose accumulation and toxic effects have been claimed to be the cause of Parkinson's Disease. For more information go to Alpha-Synuclein. Alpa-synuclein has been claimed to occur as a hallmark symptom of Parkinson's Disease. Consequently a huge amount of research has been aimed at ceasing the accumulation of Alpha-Synuclein and nullifying its negative effects in Parkinson's Disease. However, new research has detailed this assumption to be false. There are people with Parkinson's Disease that have no accumulation of alpha-synuclein, and people who have accumulated alph-synuclein who do not have Parkinson's Disease.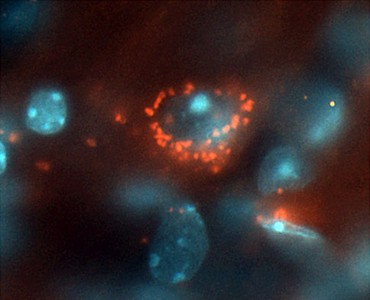 In autopsy studies, 30% to 55% of elderly subjects with widespread alpha-synuclein pathology were found to have no definite neuropsychiatric symptoms or were not classifiable. When alpha-synuclein had accumulated further, Parkinson's Disease was often found to be less. Alpha-synuclein can also accumulate in Dementia with Lewy Body Disease, showing that it can appear in other neurological disorders, whilst not causing Parkinson's Disease at all. Consequently, much of the research presently being carried out concerning Parkinson's Disease is being done without having any scientific or factual basis.
18th August 2008 - News report
california funds numerous stem cell projects
California's stem cell agency has awarded $59 million to support the budgets of 23 researchers to carry out new stem cell research projects. Human stem cells, particularly those found in embryos, are primitive cell types that can be made to differentiate into virtually all the specialized cells and tissues of the body. The California Institute for Regenerative Medicine was created with a $3 billion bond issue in 2004, which had been approved by voters. The Institute has so far awarded more than $614 million. They are consequently the world's biggest funders of stem cell research. It is claimed that stem cell research may be invaluable for various medical disorders including Parkinson's Disease. For more information go to the Complete article.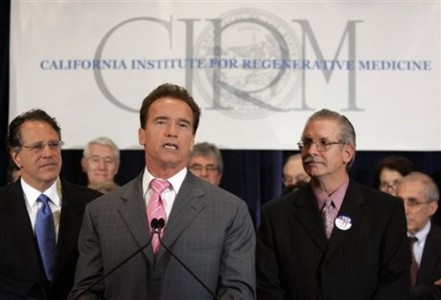 Although Parkinson's Disease is often claimed to be one of the major concerns of stem cell research, virtually none of the projects actually deal specifically with Parkinson's Disease, as can be seen by the list of

proposed projects. Most of the projects are far removed from the biochemistry of Parkinson's Disease. Stem cell therapy is claimed to be of potential use in Parkinson's Disease because stem cells could replace the massive cell loss that is supposed to cause Parkinson's Disease. However, not a single study in the entire medical literature has ever shown that there actually is massive cell loss in Parkinson's Disease, or that massive cell loss causes Parkinson's Disease.

17th August 2008 - New research

yeast reduces cell damage in parkinson's disease

Journal of Clinical Investigation [2008] Aug 14. [Epub ahead of print] (Christophe Lo Bianco, James Shorter, Etienne Régulier, Hilal Lashuel, Patrick Aebischer) Complete study

Alpha-Synuclein can appear in the cells involved in Parkinson's Disease (the dopaminergic neurons). For more information, go to Alpha-Synuclein.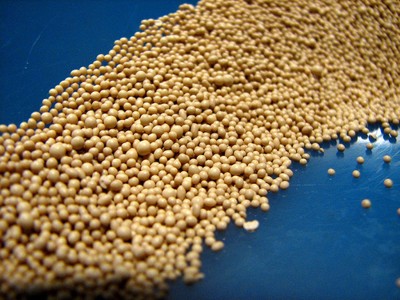 It has been debated as to whether this is to protect the cells from damage, or causes cell damage. Researchers used Hsp104, which is found in yeast, to reduce the formation of alpha-synuclein, and to prevent cell damage caused by alpha-synuclein. Hsp140 works with Hsp70 and Hsp40, which are also found in yeast. It is claimed that Hsp140 protects the cells against the effects of alpha-synuclein by preventing the accumulation of alpha-synuclein. Researchers consequently claim that Hsp140 could be used therapeutically in Parkinson's Disease to prevent the cell damage that often accompanies Parkinson's Disease.
Hsp140, even in theory, does nothing to directly increase dopamine formation, whose deficiency is the primary fault in Parkinson's Disease. Hsp140 is a protein (which is a long chain of amino acids). Consequently it could not be used in Parkinson's Disease anyway, because proteins are too big to pass the blood brain barrier (the barrier between the brain and the blood that prevents large or toxic substances from entering).
15th August 2008 - New book
TAKE ME HOME : PARKINSON'S, MY FATHER, MYSELF
Jonathan Taylor
When Jonathan Taylor was eight, he began to find his father puzzling. The first thing that happened was that his father couldn't remember Jonathan's sister's name. Then he began to shake, to drive badly, to forget who or where he was, and to mistake his son for someone else entirely. "Help help help," his father would say, on and on, but there seemed to be no helping him. Doctors diagnosed Parkinson's disease and an associated form of dementia, and Jonathan gradually became one of his father's carers, taking it in turn with his family to look after him for the next thirteen years. Take Me Home is the story of a son's struggle for recognition from a father who is being transformed mentally and physically by a ruinous disease, and a writer's struggle to discover a father's strange and largely secret past - who he was before he became a disappointed headmaster and, at the last, a trembling Parkinsonian who sometimes mistook his son for Humphrey Bogart or a giraffe. Click here for more details.
13th August 2008 - New research
NSAIDS increase parkinson's disease

Current Drug Safety [2006] 1 (3) : 223-225 (Etminan M, Suissa S.) Complete abstract

NSAIDs (Non-steroidal anti-inflammatory drugs) are drugs with analgesic, antipyretic and, in higher doses, anti-inflammatory effects. They can reduce pain, fever and inflammation. For more information and a list of NSAIDs go to NSAID.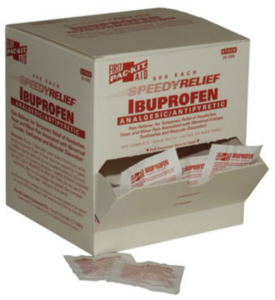 Recent studies have found NSAIDs to be protective against the development of Parkinson's Disease. However, researchers decided to test this hypothesis using the Saskatchewan drug plan database. Cases were defined as those having received three prescriptions for a dopamine agonist within a year. Controls were matched for age, calendar time and index date. Past users of NSAIDs had a slightly higher risk of developing Parkinson's Disease, increasing their chances by up to 20%. However, the occurrence of Parkinson's Disease was up to 50% higher amongst those people that were currently using NSAIDs. The researchers have given no biochemical explanation as to why this might occur.
10th August 2008 - New review
carbon disulfide as a cause of parkinson's disease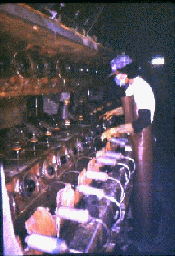 Carbon disulfide, usually in solvents or pesticides, can cause Parkinson's Disease that is associated with other neurological symptoms. The effects can persist for years after exposure to the carbon disulfide has ceased.

Potential sources : pesticides used as fumigants [1], disulfiram (a drug used in the treatment of chronic alcoholism) [2], industrial solvents [4], solvents used in the production of viscose rayon and cellophane film [8] [9].

Means of toxicity : This is not established. Carbon disulphide interferes with pyridoxal 5-phosphate. Pyridoxal 5-phosphate is essential for the formation of dopamine from L-dopa. So carbon disulphide can cause Parkinson's Disease symptoms by reducing L-dopa formation.

Symptoms : atypical Parkinsonism (cerebellar signs, hearing loss, sensory changes, cogwheel rigidity, decreased associated movements, distal sensory shading, intention tremulousness, resting tremulousness, and nerve conduction abnormalities) [1]; Parkinsonism and frontal lobe-like syndrome associated with bilateral lesions of the lentiform nuclei [2]; balance problems, impotence, and irritability, without tremor, cogwheel rigidity, bradykinesia, or changes in facial expression [3]; Parkinsonism, pyramidal signs, mild cognitive decline, and unresponsiveness to levodopa. Two patients had a predominantly axonal and sensory polyneuropathy of the lower legs with fasciculations in one of them. Parkinsonian features were progressive, even after the patients had stopped work [4]; encephalopathy with Parkinsonism, pyramidal signs, cerebellar ataxia, and cognitive impairments, as well as axonal polyneuropathy [5]; polyneuropathy, encephalopathy, tremor; Parkinsonian features, Parkinsonian features without polyneuropathy or cerebellar signs [6]; Carbon disulfide toxicity may persist for several years after exposure to carbon disulfide has ceased [7].
Further references : [8] Journal of neuropathology and experimental neurology [1945] 4 : 324 (R.Richter), [9] British journal of industrial medicine [1954] 11 : 235 (E.C.Vigliani).
8th August 2008 - News research
parkinson's disease stem cell line created
Cell [2008] (In-Hyun Park, Natasha Arora, Hongguang Huo, Nimet Maherali, Tim Ahfeldt, Akiko Shimamura, M.William Lensch, Chad Cowan, Konrad Hochedlinger, George Q.Daley) Complete study
A new collection of disease-specific stem cell lines have been produced, all of which were developed using the new induced pluripotent stem cell (iPS) technique. The new cell lines were developed from the cells of patients suffering from a range of conditions from Down Syndrome to Parkinson's disease. The cell lines the researchers produced carry the genes or genetic components for 10 different diseases, including Parkinson's Disease. They wanted to produce a large number of disease models for stem cell research community to accelerate research.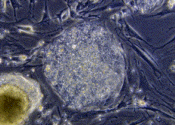 They believe that these cells are invaluable tools that will allow researchers to watch the development diseases outside of the patients, and that this will make it possible to find new treatments, and eventually drugs, to slow or even stop the course of a number of diseases, including Parkinson's Disease. "The cell lines available from the iPS Core will allow stem cell researchers around the world to explore possible gene therapies for some conditions, and will aid in the development of drugs for others," Daley said.
The biochemistry of the dopaminergic neurons (the cells involved in Parkinson's Disease) is already well known. Therefore, there is limited potential benefit from further examination of these cells. Most medical researchers are not aware of what is already known of the biochemistry of Parkinson's Disease. Consequently, the vast majority of research being carried out in Parkinson's Disease is fundamentally flawed because of false assumptions concerning even the basic biochemistry.
4th August 2008 - News report
a ten year old with parkinson's disease
At the age of ten, Andrew Carnegie who is now 12 years old, started developing Parkinson's Disease symptoms. He suffered from stiffness and cramps in the muscles. He lost his balance easily, and fell frequently. Numerous attempts at obtaining a diagnosis failed. He was not readily diagnosed with Parkinson's Disease because he was so much younger than the false and stereotypical view of Parkinson's Disease only occurring in old people. After he was eventually diagnosed, regular Sinemet readily rid his symptoms. For more information go to the Complete article.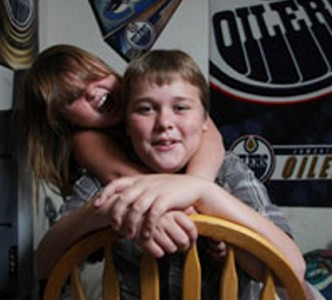 There have previously been children even younger than 10 years old who have had Parkinson's Disease. The youngest known case of Parkinson's Disease was described in 1875 by Henri Huchard who had a patient that had all of the symptoms of Parkinson's Disease who was only three years old. A ten year old American girl experienced her first symptom at only two years old. It is uncommon for people under the age of thirty to develop Parkinson's Disease, which usually occurs when people are significantly older. However, Parkinson's Disease does not become progressively more likely with age, because amongst the very oldest of people (those between 110 and 119 years old) Parkinson's Disease is hardly known.
3rd August 2008 - New forum
the irish parkinson's disease forum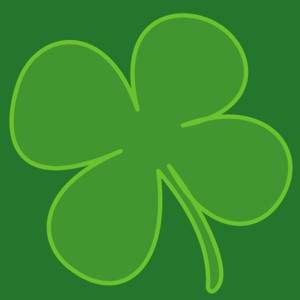 The Irish Parkinson's Disease Forum has been set up for Irish people with an interest in Parkinson's Disease to discuss Parkinson's Disease, and the issues and events in Ireland concerning it. This includes the work and activities of the two Irish Parkinson's Disease organisations : The Parkinson's Association of Ireland, and PALS support group, which is primarily for younger people. The Irish Parkinson's Disease Forum is at present the only Parkinson's Disease Forum for Irish people. The forum is independent and open to anyone to become a member. For their web site, double click on The Irish Parkinson's Disease Forum
2nd August 2008 - New research
an autoimmune hypothesis of parkinson's disease
Cell Transplantation [2008] 17 (4) : 363-372 (Monahan AJ, Warren M, Carvey PM.) Complete abstract
Studies have demonstrated that a number of substances readily cause toxic damage to the cells that produce dopamine. However, neuroprotective strategies aimed at dealing with this toxicity have been largely ineffective in treating Parkinson's Disease. The researchers suggest that this may be because the progression of Parkinson's Disease is a consequence of an additional mechanism. Whilst they considered this, they discovered that animals whose dopamine producing cells were exposed to the neurotoxins exhibited blood-brain barrier (BBB) dysfunction.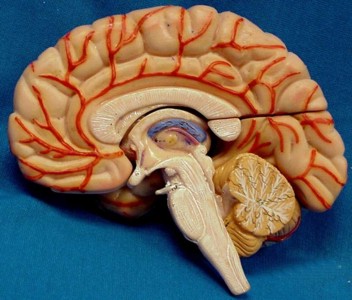 The blood brain barrier is what usually protects the brain from a number of damaging substances. If the blood-brain barrier (BBB) in people with Parkinson's Disease is disrupted, immune cells could enter brain and produce a self-perpetuating (progressive) degenerative process. In this review, the authors propose that peripheral immunity contributes to the degenerative process of Parkinson's Disease and may be responsible for the progressive nature of the disease. In order to understand this hypothesis, the authors claim that the reader must question the assumption that the blood-brain barrier is intact in Parkinson's Disease.
In support of their theory, the leading researcher concerning the blood brain barrier in Parkinson's Disease claimed several years ago that the blood brain barrier was dysfunctional in Parkinson's Disease [1] [2]. However, these studies were not age controlled, which is a considerable failing, because people with Parkinson's Disease tend to be older. His subsequent studies effectively nullified the basis for the blood brain barrier theory being dysfunctional in Parkinson's Disease. He first found that the blood brain barrier tended towards being dysfunctional in older people anyway, regardless of whether or not they had Parkinson's Disease [3]. He also found that when people developed Parkinson's Disease they did not have a dysfunctional blood brain barrier [4]. The blood brain barrier being no more dysfunctional in Parkinson's Disease than in anyone else of a similar age leaves the autoimmune theory of Parkinson's Disease without the basis it requires.