26th September 2016 - New research
NEWLY DISCOVERED GENETIC CAUSE OF PARKINSON'S DISEASE
CLICK HERE
FOR A PRINTABLE OR WHITE BACKGROUND VERSION OF THIS ARTICLE
A new genetic cause of Parkinson's Disease has been discovered called TMEM230. A small proportion of cases of Parkinson's Disease have a genetic cause. Most genetic causes make Parkinson's Disease more likely rather than inevitable. Having relatives with Parkinson's Disease does not mean that it has been inherited. People can have the same medical disorder due to similar environmental factors that have led to them having Parkinson's Disease.
The newly discovered genetic disorder, TMEM230, is located on the short arm of chromosome 20 (20pter-p12). Genetic disorders normally occur due to inheritance, either from both parents (autosomal recessive), or from one parent (autosomal dominant). TMEM230 is autosomal dominant (from one parent). The function of TMEM230 is to produce vesicles involved in packaging the neurotransmitter dopamine in the dopaminergic neurons and then secreting it. It is insufficient dopamine that causes Parkinson's Disease. The clinical features of TMEM230 are typical of Parkinson's Disease. TMEM230 was found in people with Parkinson's Disease from both North America and Asia, including China.
There are now 39 known genetic causes of Parkinson's Disease. The most prominent of these are given a PARK number (from PARK 1 to PARK 23), with some of the well known being : PARK 1 (Alpha-Synuclein), PARK 2 (Parkin), PARK 3 (Lewy body), PARK 5 (UCHL1), PARK 6 (Pink 1), PARK 7 (DJ-1), and PARK 8 (LRRK2). Of the more than a dozen genetic causes without a PARK number include Tyrosine Hydroxylase, and Dopa decarboxylase, which can cause Parkinson's Disease from birth.
Reference : Nature Genetics [2016] 48 (7) : 733-739 (H.X.Deng, Y.Shi, Y.Yang, K.B. Ahmeti, N.Miller, C.Huang, L.Cheng, H.Zhai, S.Deng, K.Nuytemans, N.J.Corbett, M.J.Kim, H.Deng, B.Tang, Z.Yang, Y.Xu, P.Chan, B.Huang, X.P.Gao, Z.Song, et al) Complete abstract In order to refer to this article on its own click here
19th September 2016 - New research
PRELADENANT FAILS PARKINSON'S DISEASE CLINICAL TRIALS
CLICK HERE
FOR A PRINTABLE OR WHITE BACKGROUND VERSION OF THIS ARTICLE
Preladenant, an adenosine 2A antagonist, has been assessed for its effect on daily OFF time when administered to people who have Parkinson's Disease who were taking L-dopa. The main drugs for Parkinson's Disease are dopaminergic (they aim to increase the activity of dopamine). Adenosine antagonists instead affect the adenosine receptors. Those adenosine antagonists that are presently being assessed for their use in the treatment of Parkinson's Disease include tozadenant, preladenant, istradefylline and caffeine.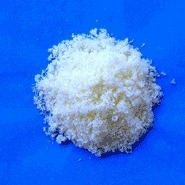 People who have Parkinson's Disease who were taking L-dopa were given 2mg, 5mg or 10mg preladenant for 12 weeks. each dosage was taken by over 100 patients. The primary measure was the decrease in off time. In contrast to previous clinical trials, preladenant in this study did not demonstrate statistically significant efficacy. The primary outcome were reductions in off time of 42 minutes for 2mg, 30 minutes for 5mg, and 18 minutes for 10mg preladenant. Overall, preladenant was well tolerated, and the frequency of adverse effects appeared to be dose related.
In this phase 2 clinical trial, preladenant used as adjunctive therapy in people on stable doses of L-dopa did not sufficiently reduce the mean OFF time.
Reference : Parkinsonism & Related Disorders [2016] Aug 27 [Epub ahead of print] (N.Hattori, M.Kikuchi, N.Adachi, D.Hewitt, S.Huyck, T.Saito) Complete abstract In order to refer to this article on its own click here