MARCH 2017
27th March 2017 - New research
HIGHER RISK OF MALNUTRITION IN PARKINSON'S DISEASE
CLICK HERE
FOR A PRINTABLE OR WHITE BACKGROUND VERSION OF THIS ARTICLE
People with Parkinson's Disease are known to be at a higher risk of malnutrition. The prevalence of malnutrition in Parkinson's Disease has been estimated to be up to 24%. Between 3% and 60% of people with Parkinson's Disease are reported to be at risk of malnutrition. To date, there is no clear explanation for malnutrition in these patients.
The aim of this study was to determine the prevalence of malnutrition and the factors that cause it. Of the patients they assessed, 55% of them were at risk of malnutrition, and 8% of them had already been malnourished. Age, Parkinson's Disease severity, off periods, depression and hypothyroidism were the factors most related to developing malnutrition. The dopamine agonist ropinirole was one of the factors that was most associated with a more favourable nutritional status.
Dopamine, whose deficiency causes Parkinson's Disease, is made from dietary substances, including vitamins, minerals and L-tyrosine, which is usually obtained from high protein foods. The deficiency of any of these nutrients could consequently lessen the amount of dopamine produced. The malnutrition that is common in Parkinson's Disease could therefore not only contribute to its onset but could worsen the symptoms over time even further.
Reference : Journal of Neurological Science [2017] 375 : 235-238 (S.Tomic, V.Pekic, Z. Popijac, T.Pucic, M.Petek, T.G.Kuric, S.Misevic) Complete abstract In order to refer to this article on its own click here
25th March - News release
XADAGO APPROVED FOR PARKINSON'S DISEASE
Newron Pharmaceuticals have announced that the U.S. Food and Drug Administration has approved its Parkinson's Disease treatment Xadago as an add-on therapy to L-dopa. Xadago is safinamide, which has dopaminergic properties (highly selective and reversible inhibition of monoamine oxidase-B) and also non-dopaminergic properties (selective sodium channel blockade and calcium cahnnel modulation).
For more information go to
Xadago
Safinamide was already available in Europe. For the news release go to : News release

21st March 2017 - New research

LOSS OF L-DOPA EFFECT IN ADVANCED PARKINSON'S DISEASE
CLICK HERE
FOR A PRINTABLE OR WHITE BACKGROUND VERSION OF THIS ARTICLE
Late-stage Parkinson's Disease is dominated by the loss of autonomy due to motor and non-motor symptoms which can be marginally corrected by medication adjustments. However, controversy exists on the mechanisms underlying the decrease in benefit from L-dopa. So researchers assessed the response to L-dopa in late-stage Parkinson's Disease.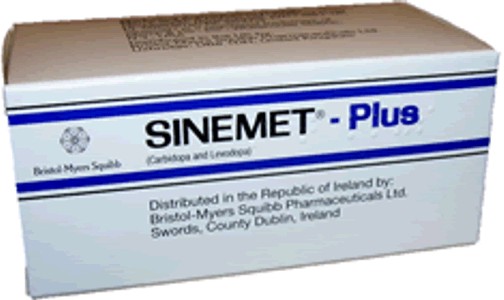 People with late stage Parkinson's Disease and people who had undergone Deep Brain Stimulation underwent an acute L-dopa challenge test. Those people with late stage Parkinson's Disease improved by only 11%, whereas those people who had undergone Deep Brain Stimulation improved by 37%. Rest tremor showed the largest improvement. However, the magnitude of the response to L-dopa was correlated with the severity of dyskinesias in people with late stage Parkinson's Disease.
As the Parkinson's Disease symptoms improved, even though the improvement was mild, the dyskinesia worsened. A decrease in L-dopa response is therefore an indicator of the progression of Parkinson's Disease.
Reference : Parkinsonism and Related Disorders [2016] 26 : 10-16 (M.Fabbri, M.Coelho, D.Abreu, L.C.Guedes, M.M.Rosa, N.Costa, A.Antonini, J.J.Ferreira)
Complete abstract
In order to refer to this article on its own click here